http://www.rainbowrivercanoeandkayak.com/ Rainbow River Canoe and Kayak From our livery, at the end of the Rainbow, you simply park and ride our shuttle to the paddling destination of your choice; the crystal clear spring water of the Rainbow River, or the deep water and dense forests of the Withlacoochee River. On either trip, you will drift peacefully back to your car.

For fishermen the City boat ramp is on the adjoining property to the motel.

For swimmers the City Beach is a short walk from us. Just ask for directions.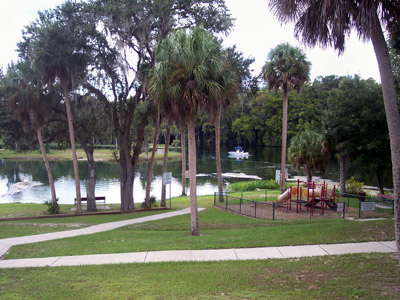 IF YOU WANT TO RENT A TUBE, CONTACT K.P. HOLE COUNTY PARK for the four hour tube trip at 352.489.3055 or click on this link http://www.marioncountyfl.org/parks/pr_parks/PR_park_11.htm It is first come, first serve so get there early on the weekends. They open at 8 am and are usually out of tubes and parking by 10 am or soon after. On slower days (usually weekdays) they rent tubes until noon.
An alternative to the KP Hole is the new State Park Facility on the east side of the river. You can rent a tube, ride the tram up river and float back to your car. This float trip is 2 hours long.
Call 352-465-8525
Crystal River Kayaking

Kayaking Crystal River Florida is a great experience for kayak and nature lovers alike. Rent a kayak in Crystal River from Manatee Tour and Dive so you don't have to be shuttled. For your kayaking pleasure we are located on Kings Bay. No shuttle required for your kayaking adventure. Just rent a kayak, hop in and kayak for a full or half day in one of our kayak rentals. We have several kayak rentals available. Call today to reserve your kayak. We can recommend kayaking spots like Three Sisters and Buzzard Island. We offer a map of Kings Bay in Crystal River for your kayaking trip. You can kayak with Manatees or just observe Manatees in their natural habitat. Kayaking is a great way to see Manatees up close. After your done kayaking you might want a bite to eat. So if your hungry you can kayak to one of the restaurants, pull up in your kayak and have a bite or a cool drink.
http://www.crystalriverkayaking.com
Manatee Tours - Snorkeling Diving - Scalloping - Boat Rides
Welcome to the world of, Crystal River Manatee Tour & Dive! Whether you are swimming with the West Indian Manatee or thinking of trying for the first time, we have the package for you to choose from to make your West Indian Manatee tour a unique, exciting, and memorable one!
If you like the idea of egg hunts or diving for sunken treasure, you will love scalloping. With just a mask, snorkel and fins you, too, can jump in and experience the adventure of diving for scallops. http://www.manateetoursusa.com/
Rent this 1 Bedroom 1 Bath Dunnellon Seasonal Waterfront Rental in Tranquil Old Florida. The Birdhouse is located in Dunnellon Florida on the scenic Withlacoochee River. From the dock you can see the confluence of the Rainbow and Withlacoochee Rivers. The Dunnellon Birdhouse location is 15 minutes from Ocala Fl and Crystal River Fl. Tampa Bay, Orlando, and Daytona Beach are only about an hour's drive from the residence in Dunnellon Fl.
http://www.dunnellonbirdhouse.com
Golfing
There are 4 public golf courses within minutes of Dunnellon and another 6 courses less than 15 minutes away for the golfer in your group.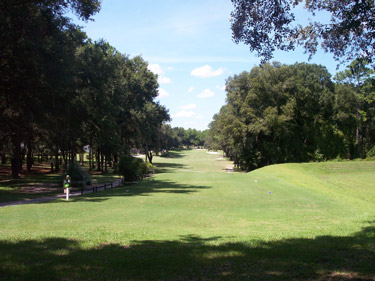 Antique Hunting
Enjoy the small town charm as you visit the many different shops in Historic Dunnellon Florida. The Grumbles House is a two story historic house loaded with treasures. http://www.dunnellonfloridaantiques.com/
Horseback Riding - Guided Trail Rides - Horses Boarded - Horse Supplies
Let North Star Acres guide you through the tall pine forests of Goethe State Forest, which encompasses nearly 55,000 acres, with over 100 miles of marked trails, and many more that are yet unmarked. You will also find many other trail heads within a 50 mile radius of North Star Acres http://www.dunnellonbusiness.com/northstar.htm